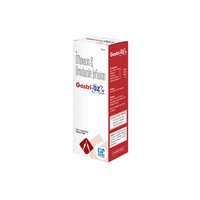 Ofloxacin Infusion Injection
Product Description
Ofloxacin Infusion Injection
COMPOSITION: Every vial comprises Ofloxacin 200mg & Ornidazole 500mg

INTRODUCTION

Ofloxacin: Ofloxacin is a well-known antibiotic normally utilized to fight off bacterial contagions in your body. This kind of antibiotic cures things like kidney infections, skin, lung, bladder infections, and also prostate infections. It is also utilized in ear infections. Other disorders it treats comprises gonorrhea, chlamydia, and pelvic inflammatory illness.

Ornidazole
This medicine is used for definite infections that are instigated byanaerobic bacteria (not needing oxygen), parasitic, and amoebic infections. These infections are usually found in the , urinary tract, and the intestines. The antibiotic may also be provided to stop these kinds of infections.
Some of the general infections this medication treats are bacterial vaginosis, Trichomoniasis, amoebic dysentery, hepatic amoebas, giardiasis, and off-label for Crohn's Disease.

INDICATIONS

Gastri-OZ is directed for the treatment of mixed aerobic-anaerobic infections generally observed in clinical practice:

Gynaecological & pelvic infections
Intra-abdominal infections
Foot ulcers specifically in diabetes
Immuno-compromised patients
Lung abscess
DOSAGE & ADMINISTRATION
To be sold only by retail on the prescription of a Registered Medical Practitioner. The dosage should be taken as prescribed by the physician.
Gastri-OZ Injection is only for Intravenous use.
PRESENTATION
: Vial Pack (Disinfected, Non-Pyrogenic, Isotonic one dose container)
Contact Us
G Block, Community Centre Pvr, Vikaspuri, New Delhi, Delhi, 110018, India
Phone :+918061881874